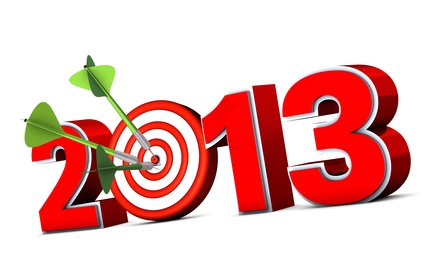 CLARITY KICKSTART: June 10, 2013
"I'd say the one thing we have in common is that we're sick of feeling afraid. We want to dare greatly. We're tired of the national conversation centering on 'What should we fear?' and 'Who should we blame?' We all want to be brave."
~ Dr. Brene Brown
Coaching Tip For The Week:
Last month, I shared with my coach an area of my business that I know I need to act on, but for whatever reason (ahem, fear), I just wasn't doing it.
She reminded me of one of my 2013 Guiding Principles: Go Big Or Go Home.
Going big, to me, means being bold, taking brave actions, being all in, playing full out.
It feels so good to do that – once you get past the fear – doesn't it?
This week, decide where you need to be brave and do it. Dare greatly. Make the phone call, invest in the workshop, hold the conversation, BE BOLD. Life is way too short – engage in it to the fullest!
What helps you be brave? Share your ideas below, on Facebook, or via Twitter!
Dare greatly towards your success this fall – ignite the Spark with us! Click here for details!

Dr. Christi Hegstad helps you successfully do what you love! As President of MAP Professional Development Inc., she coaches professionals to get unstuck and reach Bold Goals with clarity, confidence, and meaningful action. Learn more at www.meaning-and-purpose.com and follow Dr. Christi on Facebook and Twitter.
Want to receive your Clarity Kickstart in your in-box every Monday morning? Click here to sign up for free!
---