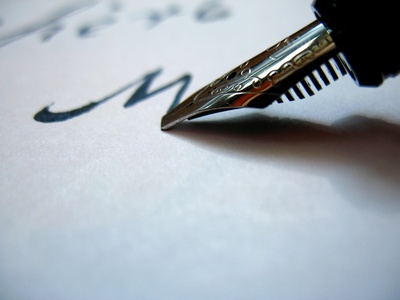 Before you dive into a new year with its fresh opportunities, goals, and hopes, make sure you set aside time to reflect on your 2012. Not only does this give you an accurate starting point for new goals, it also nudges you to do something you may not do very often: celebrate your successes!
This questionnaire encourages you to take a healthy look at your career or business, as well as how your work is supporting your overall vision for your life. Like I told my ASPIRE members this month, I encourage you to head to a quiet place with only your journal and pen, a cup of coffee or tea, and this questionnaire. Savor this time!
End Of The Year Inventory: 21 Questions
What are my 'wins' this year? What highlights am I celebrating?
What has worked well in my business or career?
What have I tried that has not worked well?
What new actions or healthy risks did I take? What were their results?
What did I let go of or stop doing this year? How has that turned out?
How have I lived out my annual theme? (Watch for more on this next week.)
In what ways did my business/career grow this year?
What relationships did I build or strengthen?
How have I honored my time (e.g. planned vacations, being intentional with my workdays, planning my week in advance)?
What goals did I reach? What helped?
What goals didn't I reach? What got in the way?
In what professional development opportunities did I engage (e.g., attended a class, hired a coach, spoke at a conference)?
How have I grown as a leader? What leadership skills have I strengthened?
How have I carried out my Vision, Mission, and Guiding Principles?
What were my top priorities this year? How did I honor them?
How have I cared for my well-being – physical, mental, relational, and spiritual?
What support did I seek (e.g., coach, mentor, housekeeper, therapist, personal trainer)?
What new habits or systems have I developed that support my growth?
How have I balanced my work with other Life Dimensions like family, self-care, and home?
What positive difference did I make through my work – for myself, my business, my family, my community, the world?
What positive lessons have I learned about myself this year?
Consider designating a journal or nice notebook for your reflection and future planning. You'll have all of your growth thoughts captured in one place and will be able to return to it throughout the year.
Watch this blog for further articles to help set up a flourishing 2013. In the meantime, be sure to share other questions you'll add to your Inventory!
---