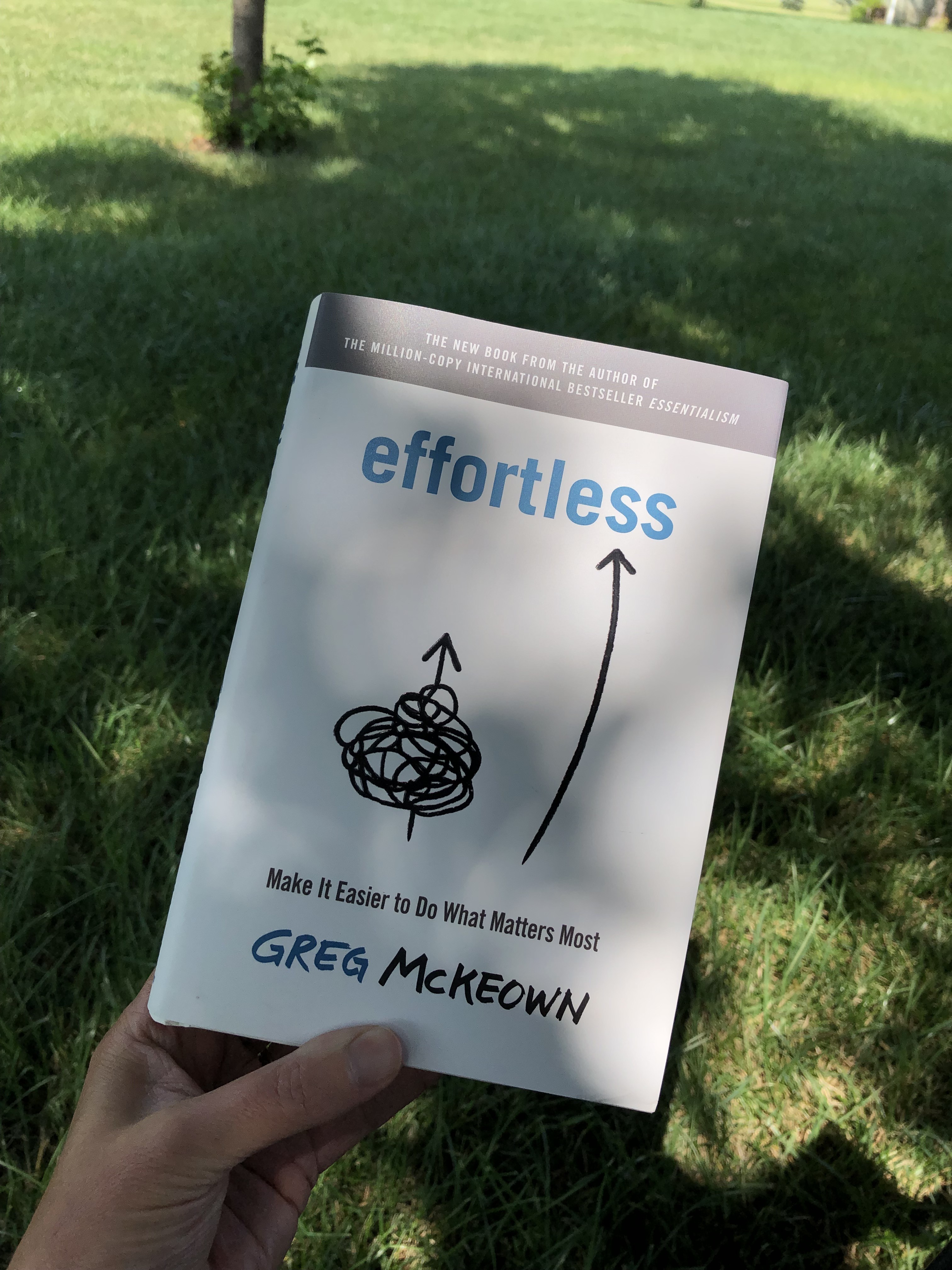 Greg McKeown made quite a splash with his first book, Essentialism, which helped us decide what matters most and then focus our energy in those few areas.
With his latest release, Effortless, McKeown offers a 'next step' in the essentialism journey. He opens with the line, "Not everything has to be so hard," then spends the next 200 or so pages providing tips, strategies, and real-life examples for living with greater ease.
Not problem-free, of course, but perhaps with a bit more lightness and freedom than we currently feel.
Below you'll find my top takeaways, overall impressions, and to whom I'd recommend this book.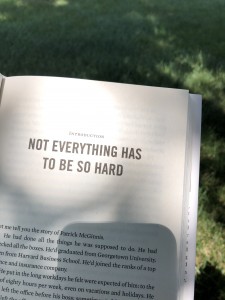 Takeaways
1. Reframe your questions.
As a coach, my profession is built in large part on this principle, and I appreciate how McKeown addresses this. Instead of feeling overwhelmed, getting stalled, or asking why everything is so hard, he poses different questions:
"What if this could be easy?" (p27)
"What if all those steps I'd assumed this task entailed were not in fact required steps at all?" (p33)
"What are the minimum steps required to complete this?" (p118)
Yes, we need to deal with complex and difficult things. But maybe they don't need to be as difficult as we tend to make them, and McKeown's approach can help us rethink these situations.
2. Know exactly what you're moving toward.
"Define what done looks like" is the title of chapter 6. While this may seem obvious, how often are we truly crystal-clear about what we're heading toward?
"If you want to make something hard, indeed truly impossible, to complete," writes McKeown, "all you have to do is make the end goal as vague as possible."
I've long said vague and fuzzy goals leads to vague and fuzzy actions – or no action at all. This chapter, which is only about six pages long, packs a powerful punch regarding clarity, focus, and determining what 'done' looks like.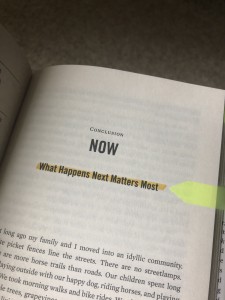 3. What you do next is what counts.
Years ago, while at my children's middle school, I took a photo of a quote on the wall, attributed to Buddha: "Each morning we are born again. What we do today is what matters most." (Incidentally, if you scroll through my Instagram feed, you'll see this as one of my first-ever posts, too!)
The final chapter in Effortless speaks to this concept beautifully.
Here, McKeown describes a health issue his family is navigating – one without clear answers or known outcomes. He vulnerably shares how, during a particularly challenging period, they had to choose, each day, whether they would obsess with worry or focus on what they could do, what they could control.
The question / choice he poses here: "Do I choose the heavier or the lighter path?"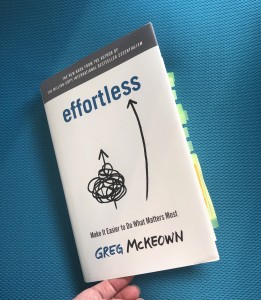 Overall Impression and Recommendation
I read a ridiculous amount in the personal + professional development space. Likely for that reason, Effortless didn't startle me with anything wildly new or earth-shattering – however, the way McKeown presents the information and the examples he offers made this an incredibly worthwhile read. Perhaps you can tell from the above photo, I tabbed and highlighted a lot!
I'd recommend this book to those who loved Essentialism (I do recommend reading that one first, as it will provide a solid foundation) and to those feeling like things are harder than they need to be.
I also believe McKeown's questions and tips can benefit business owners, leaders, or anyone who feels bogged down by the sheer number of to-do's required on any given day.
Questions? Thoughts? Takeaways from your own reading experience? Share below or on LinkedIn, Instagram, or Facebook!
Christi Hegstad, PhD, PCC, is the Practical + Purposeful Coach for Achievers!  Join our email community for weekly coaching tips, free resources, book recommendations, and more!
---