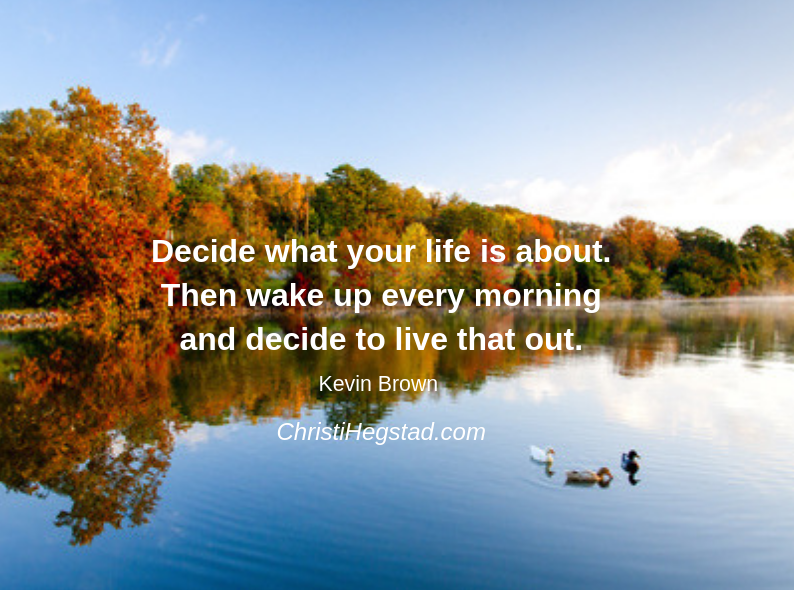 A few weeks ago, I shared with you the power in making a decision, and how prominently that message stood out at a conference I had just attended.
Of all the decisions we were encouraged to make at the event with regards to business, relationships, and such, I appreciated Kevin Brown's the most:
"Decide what your life is about. Then wake up every morning and decide to live that out."
This week, align your big picture and your small habits.
Decide what you stand for. Decide how you want to be remembered. Decide who and how you wish to be in this world.
Then every day, in large and small ways, live that out.
Every. Single. Day.
Christi Hegstad, PhD, PCC is The Certified Executive + Personal Coach for difference-making achievers! Clarify your vision, free up time, and confidently reach bold, compelling goals that matter! Contact us today for coaching, speaking, and Mastermind opportunities, or click here and fill in the blue box to join our email community.
---