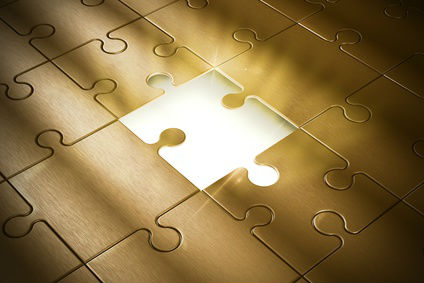 In some ways, leaders live their lives backward. They see pictures in their mind's eye of what the results will look like even before they've started their project. Their clear image of the future pulls them forward.
– Kouzes + Posner
When working with coaching clients, I often describe vision like the box top for a 1,000-piece jigsaw puzzle.
You might not know where the pieces go and how they all fit together at first glance, but you can see the inspiring picture of what you are creating.
And if you've ever been handed a clear plastic bag filled with 1,000 puzzle pieces – with no box top and no idea what the final result will look like – you know the difference between operating with a vision and operating without one.
This week, craft your 3-year vision.
Imagine it's 2023, and everything has proceeded beautifully between now and then.
What does your ideal look like in 2023?
How are you spending your time?
How do you feel?
When you open your email in 2023 and see notes from people you've positively impacted, what do they say? Who are they from?
You can do this exercise as an individual, a family, or an organization.
Imagine what could be, then allow that picture to begin pulling you forward!
Want to craft a meaningful vision and purposeful action plan? Contact me today about coaching!
---