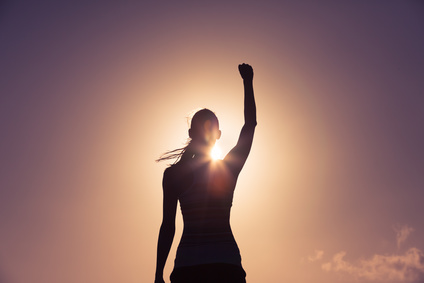 "Goals give you a sense of meaning and purpose, a clear sense of direction. Every step you take toward your goals increases your belief that you can set and achieve even bigger goals in the future."
Brian Tracy
One of the greatest myths in the professional world is that of the 'overnight success'.
What may look like instant success on the outside doesn't credit the behind-the-scenes truth: the thousands of hours mastering the craft, the countless failures transformed into learning lessons, the rejections, the losses, the 'maybe next times'.
Success doesn't appear overnight. It appears with discipline, consistency, and every small victory we make along the way!
This week, recommit to your most important goal.
As the year continues to fly by, you may find you're not as far along on your goals as you'd hoped to be by now.
You might think, "Well, I guess this just isn't the year."
I challenge you to reconsider.
Reconnect with why the goal matters to you. Imagine how achieving it will make you feel, how your life will be different as a result, and/or how it will help others. Rededicate yourself to your purposeful pursuit.
You may need to redo your action plan, but not necessarily your goal. And  please reach out if I may help! As a recent conference leader said when introducing me as a speaker, "This is Christi, and helping people achieve bold and meaningful goals is her jam!"
Christi Hegstad, PhD, PCC is an executive coach helping leaders and professionals achieve Bold Goals with clarity, confidence, and meaningful action! Join our community: Click here and fill in the blue box or send us an email! 
---