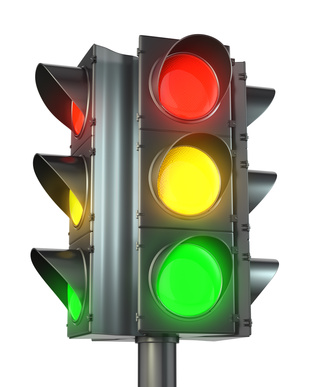 CLARITY KICKSTART: May 5, 2014
"Those who built the good-to-great companies made as much use of 'stop doing' lists as 'to do' lists. They displayed a remarkable discipline to unplug all sorts of extraneous junk."
Jim Collins
Coaching Tip for the Week:
Michelangelo reportedly said sculpting the famous David was not difficult because he simply chipped away everything that *wasn't* David.
How might this translate to your actions?
We're all familiar with to-do lists, which help us stay on track and moving forward. But it's just as important to identify those tasks you need to stop doing – to clear away the barriers, time wasters, and unnecessary actions that prevent you from flourishing to your highest potential.
This week, create your Success Stoplight (

click here

for more info). With your goals present, make 3 columns on a piece of paper: one for actions you need to start doing, another for those to stop doing, and a third (don't forget this part!) for those positive actions you need to continue doing in order to fulfill your goals and thrive in your work.
You may just find you can achieve more simply by clearing away the excess.
What's one action in your "Stop Doing" column? Inspire others by sharing below, on our

Facebook page

, or via

Twitter

!
Dr. Christi Hegstad helps you successfully do what you love! As a Certified Executive and Leadership Coach and the President of MAP Professional Development Inc., she coaches executives and leaders who feel stuck – whether in their leadership abilities, at a certain income level, or "spinning their wheels" in the day-to-day – to flourish towards a purposeful vision with clarity, confidence, and meaningful action.
Receive helpful articles, resources, and 5 audios – for free! Click "Join Our Mailing List" above.
Learn more at www.meaning-and-purpose.com, on Facebook, and via Twitter.
---