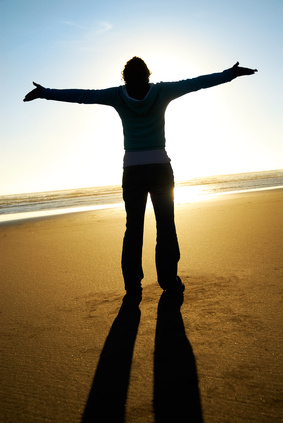 CLARITY KICKSTART: June 2, 2014
Better to put your heart on the line, risk everything, and walk away with nothing than play it safe.
~ Mandy Hale
Coaching Tip for the Week:
Does the above quote make you nod in wholehearted agreement?
Or does "putting it all out there" just sound too dangerous?
If you are playing it safe as a leader by doing what's always been done, not only are you limiting yourself – you are teaching others by your example to hold back as well.
And holding back rarely leads to greatness.
This week, dare yourself. Take a bold step, a healthy risk. Put yourself out there in a way that perhaps scares you a bit but could also open the doors to extraordinary.
Remember, if you want different results, you need to do something different. True growth occurs when you challenge the same-old way of thinking and dare to be different!
Spark will teach you to dare greatly – and Earlybird Registration is NOW OPEN!

Click here

for details!
How will you "put yourself out there" this week? Inspire others by commenting below, on our Facebook page, or via Twitter!

Dr. Christi Hegstad helps you successfully do what you love! As a Certified Executive and Leadership Coach and the President of MAP Professional Development Inc., she coaches executives and leaders who feel stuck – whether in their leadership abilities, at a certain income level, or "spinning their wheels" in the day-to-day – to flourish towards a purposeful vision with clarity, confidence, and meaningful action.
Receive helpful articles, resources, and 5 audios – for free! Click "Join Our Mailing List" above.
Learn more at www.meaning-and-purpose.com, on Facebook, and via Twitter.
---