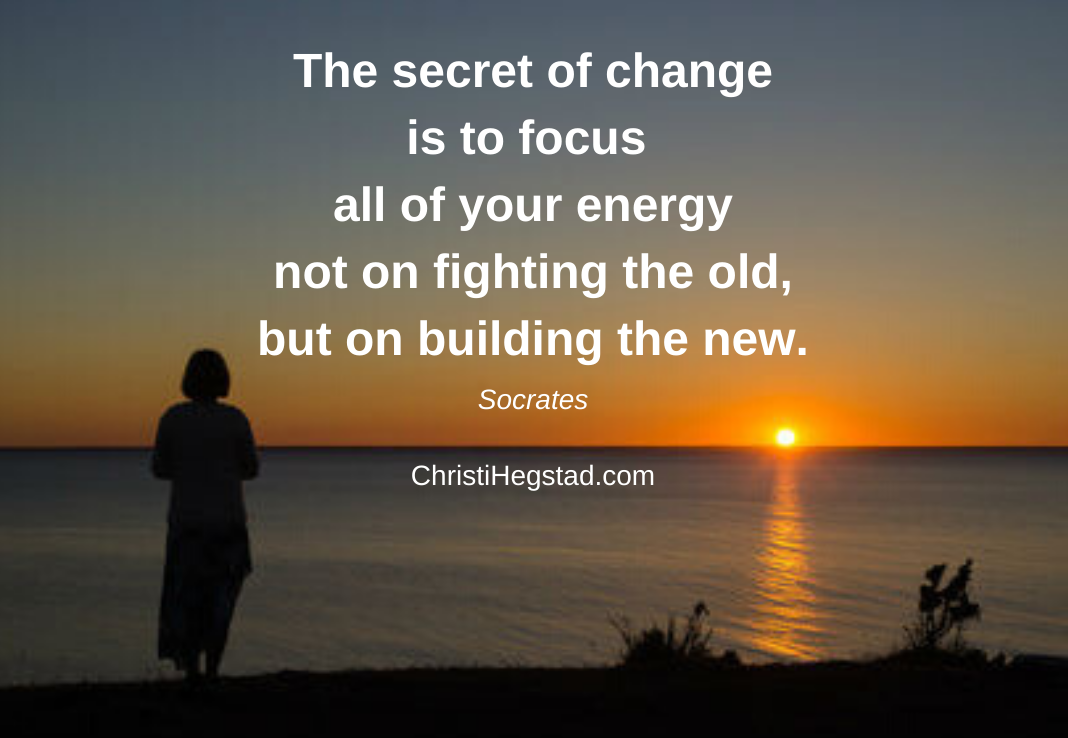 What vision are you moving toward in 2020?
What will you be celebrating, honoring, and reflecting on at the end of the year?
What kind of personal and professional growth do you wish to experience, no matter what circumstances come your way?
This week, place yourself ahead, looking back.
Imagine it's December 31 and you have a quiet moment to reflect on 2020 before ringing in the new year.
What word do you want to describe your year?
What do you want to say about yourself – about who and how you were throughout the year?
What do you want to celebrate? How do you want to have grown?
Decide now what you want to be able to say at year-end – regardless of circumstances.
Then, start making it your reality today!
Christi Hegstad, PhD, PCC is the Certified Executive + Personal Coach for Difference-Making Achievers! Clarify your vision, free up time, and confidently reach bold goals with meaning and purpose! Contact us today for coaching, speaking, and Mastermind opportunities, or click here and fill in the blue box to join our email community.
---