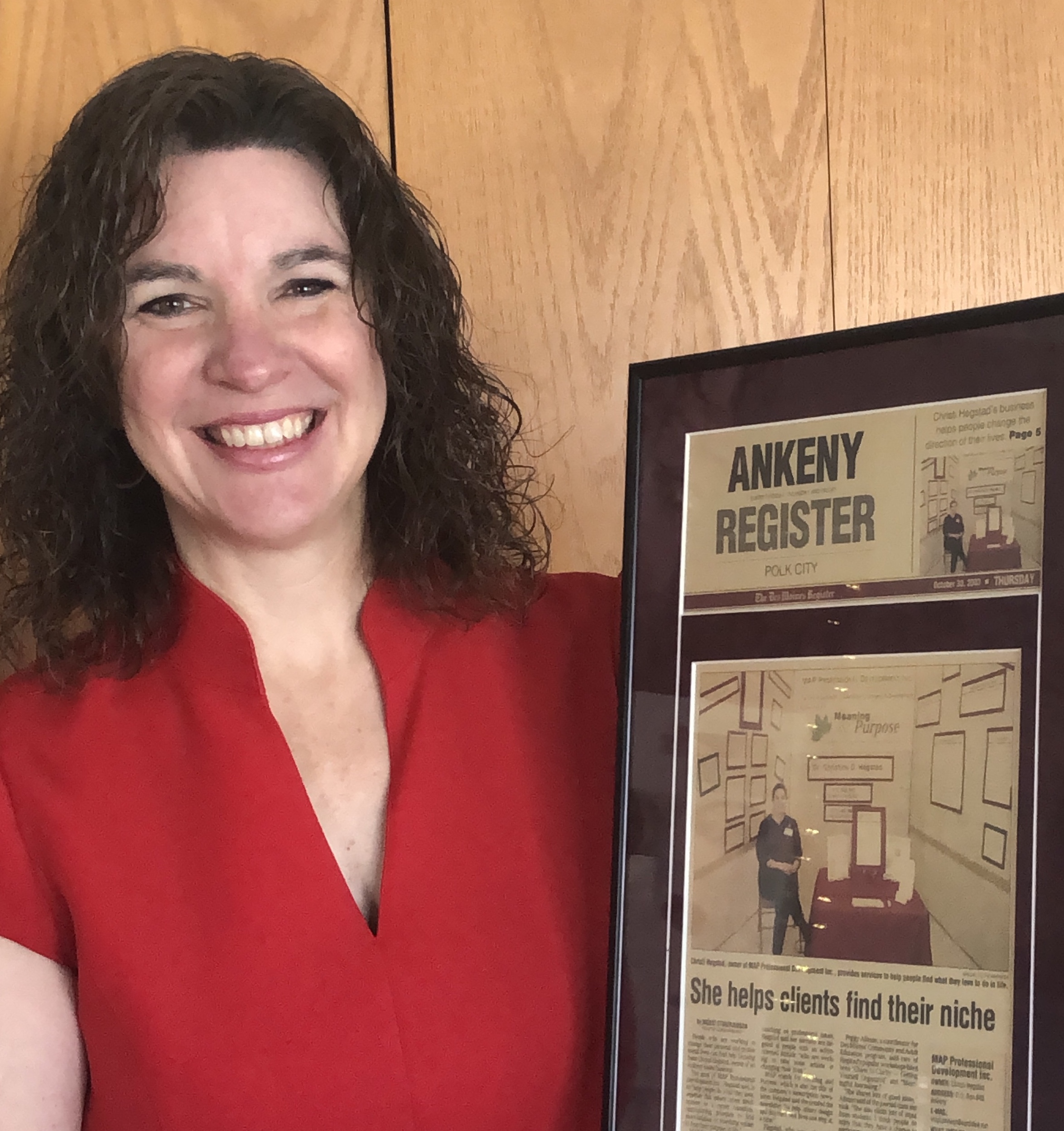 This month my coaching firm, MAP Professional Development Inc, celebrates 20 years in business!
I recently came across the newspaper article (pictured) from 2003 that highlighted my new-at-the-time business, and I can hardly believe how much has changed since then. I have learned (and continue to learn) a TON, have met so many incredible people, and have definitely had my share of 'Oh my gosh, I love this!' and 'Oh my gosh, this is so difficult!' moments.
Our kiddos – a preschooler, toddler, and baby on the way (born about a month after this article was printed, in fact!) – are now young adults out making their difference in the world, and I am so proud of them!
With all that has changed, however, reading through this 20-year-old article reminded me of something that has remained the same:
Meaning And Purpose – the MAP in MAP Professional Development – is the underlying and overarching theme of it all. You matter, and your work matters. I am grateful for the opportunity to help people work with meaning, live with purpose, and achieve difference-making goals.
The last line of the article quotes me saying: "I feel blessed to be involved in that process with others," and this is more true today than ever.
It really does take a village, and I am thankful for you all. <3
Happy 20th MAPiversary!
---