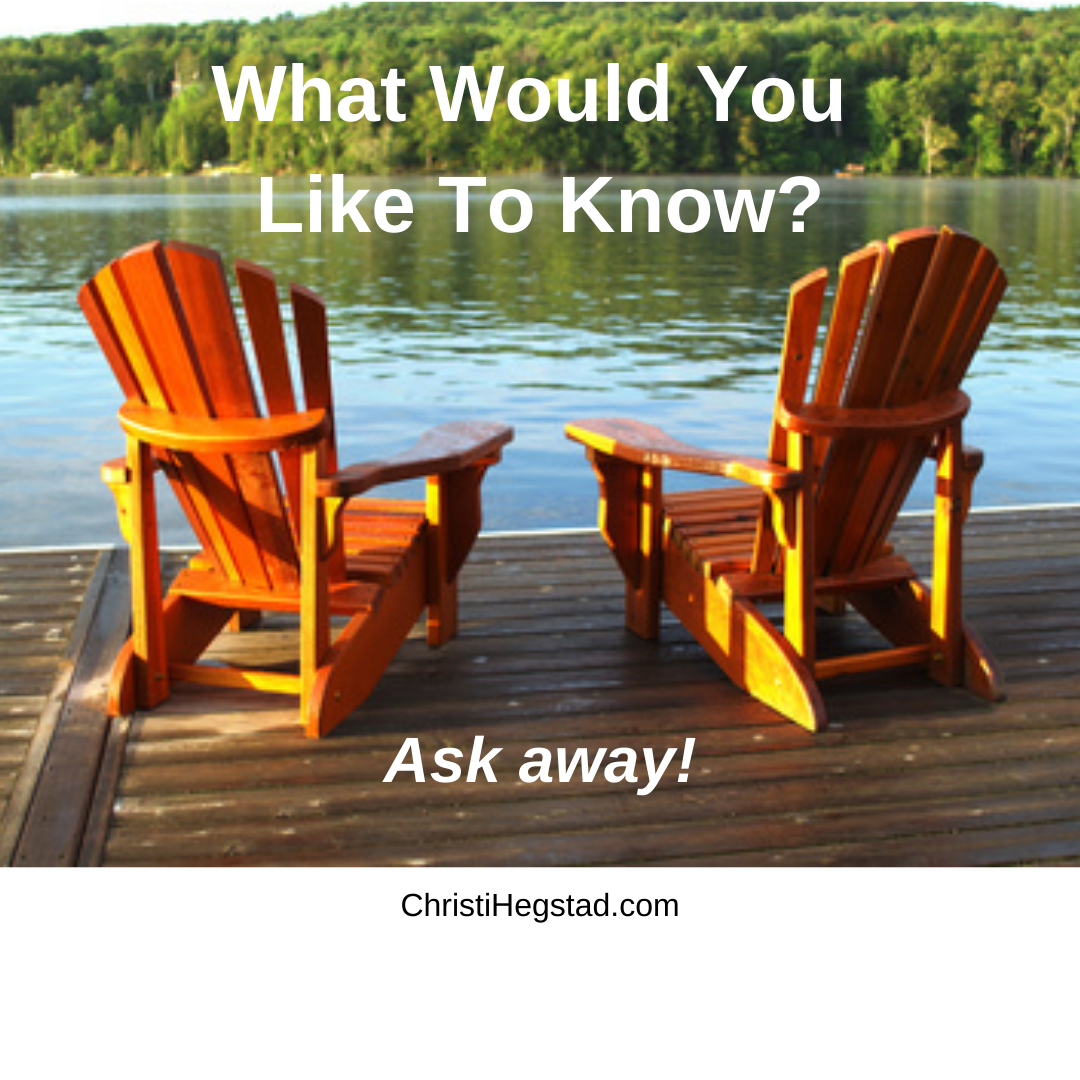 This month, my coaching firm celebrates 19 years in business!
And as I shared the other day 
on LinkedIn
, 20 years ago – just one year before opening the doors to MAP Professional Development Inc – starting a business wasn't even on my radar.
Life sure offers a lot of interesting lessons, doesn't it?!
In honor of our 19th MAPiversary, I am here to answer your questions! Whether about coaching, meaning + purpose, books, goals, time + priorities, my entrepreneurial journey … ask away!
You can share your question through this Wednesday, 2/23, and I will answer as many as possible on my blog, 
LinkedIn
, and/or an
upcoming newsletter
.
So, is there something I can help you with? Something you'd like to know about my path? If we were sitting together in the chairs pictured above, what would you love to ask? Post your question in the comments below or via email (
click here
 and put QUESTION in the subject line).
And if you don't have a question, feel free to say hello via these routes as well. I appreciate you and am thankful for your support all these years!
Happy MAPiversary!
Christi
Christi Hegstad, PhD, PCC, is the Practical + Purposeful Coach for Achievers!  Join our email community for coaching tips, book recommendations, and more!
---