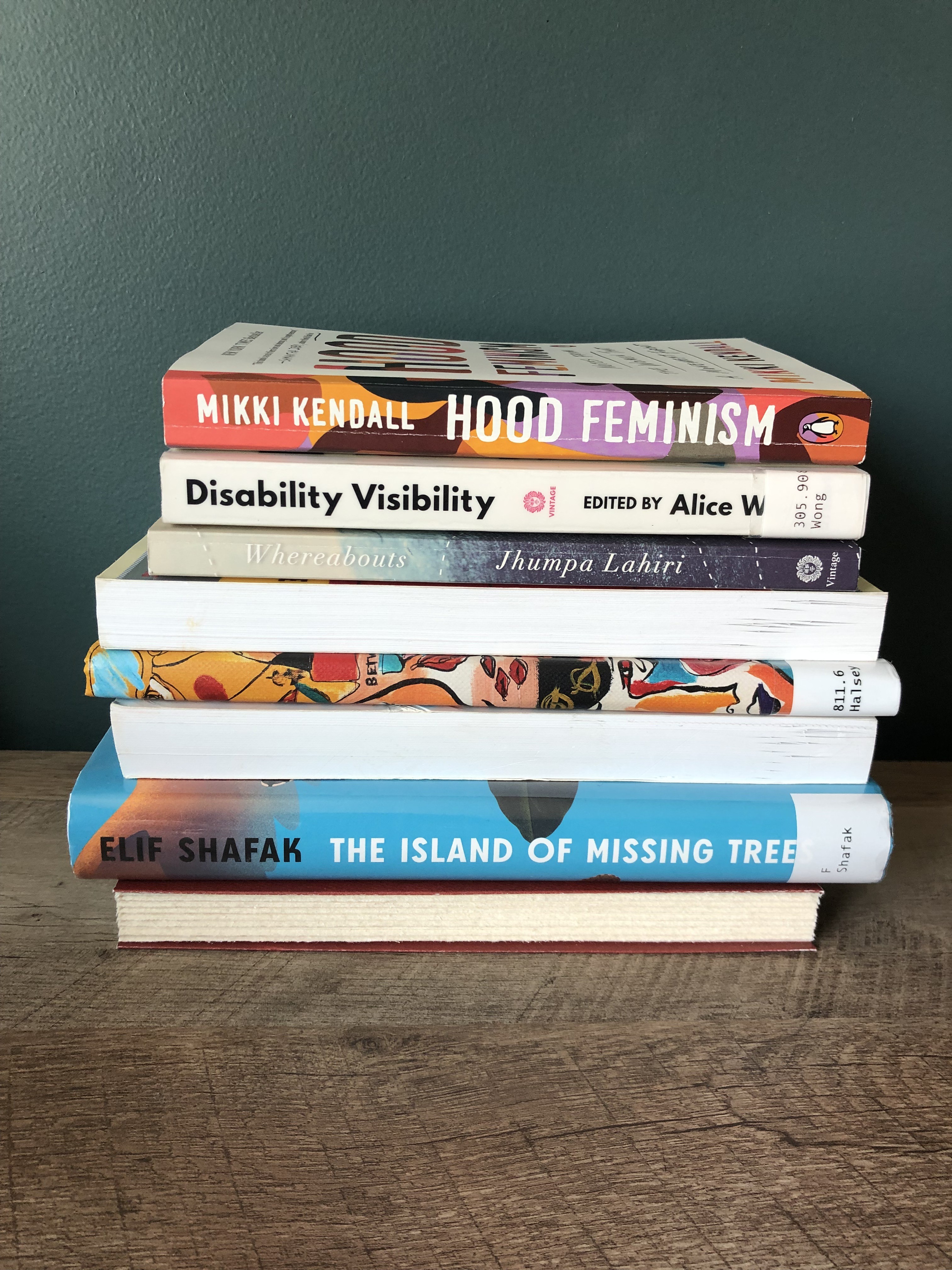 Here we are again, approaching the end of another month! I read some excellent books in April, rating most of them four out of five stars or higher.
Primarily due to several library holds coming in all at once (that joyful dilemma!), I read more fiction (five) than nonfiction (three) this month. Some were due back to the library before I could take a picture of the entire stack, which is why you see a few 'place holders' in the photo above; you'll find a cover photo of each below.
A few thoughts on each book, starting with the nonfiction!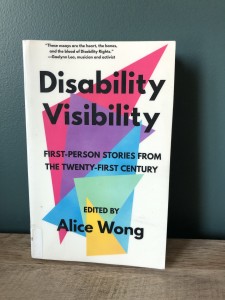 Disability Visibility by Alice Wong
A thoughtful collection of essays written by a variety of people with disabilities, sharing their life experiences and insights. I really appreciated the diverse voices, the challenging of assumptions, and the reminder that not all disabilities can be 'seen.' I also valued the many ideas offered for creating a more accessible and inclusive world, and I felt so inspired by the actions the contributors have taken to raise awareness and prompt change. I read this both in paper and audio formats.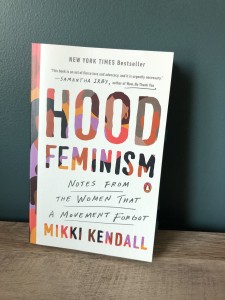 Hood Feminism by Mikki Kendall
Subtitled 'Notes From The Women That A Movement Forgot,' Kendall discusses the importance of feminism as well as the many ways people of color, LGBTQ+, and other marginalized groups have not always been included in the movement. So much important information in this resource on topics ranging from housing to food insecurity to healthcare to victim-blaming, and backed by statistics and examples. I tabbed many pages and, in reviewing my notes, noticed I had written 'eye-opening' multiple times – a fair description of my reading experience!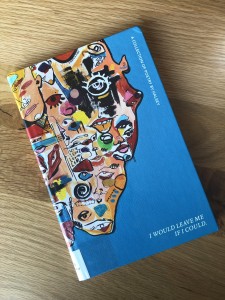 I Would Leave Me If I Could by Halsey
April is National Poetry Month, and after hearing about singer/songwriter Halsey's poetry collection on a podcast recently, I decided to pick it up from my local library. She offers a unique structure to her poems, and while each can easily stand alone, I also felt a thematic element running through the collection. I am not super familiar with Halsey's music, but the next time I hear one of her songs on the radio I'll be listening more closely to her lyrics!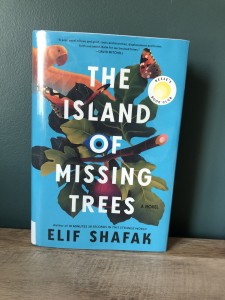 The Island of Missing Trees by Elif Shafak
I have been intrigued by the Women's Prize For Fiction the past couple of years, so after the longlist was announced for 2022, I decided to dive into a few of the selections that I hadn't previously read. So far, Shafak's novel is my favorite among them; I adored her beautiful prose, well-developed characters, and compelling story. She touched on so many topics, several of them difficult or heartbreaking, and masterfully interwove various threads together throughout the novel. I never thought a fig tree would become one of my favorite characters in a novel – but never say never!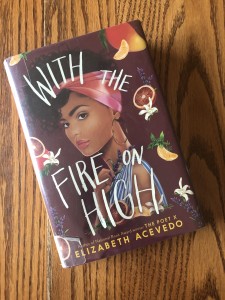 With The Fire On High by Elizabeth Acevedo
This is my second book by Acevedo and she has quickly become a must-read author for me. I loved how the protagonist – a teenage mother finishing high school and making plans for her next chapter – was strong, smart, kind, and in pursuit of her personal dreams while caring beautifully for her young daughter. Acevedo's writing is stellar and I jotted down many lines from the book; among my favorites: "Trust. Yourself, mainly, but the world, too. There is magic working in your favor."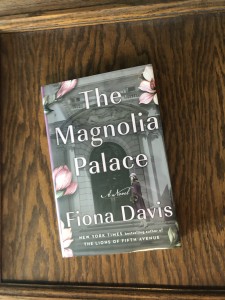 The Magnolia Palace by Fiona Davis
As a longtime fan of Fiona Davis' historical fiction, I placed her latest release on hold as soon as I heard about it. Definitely worth the wait! I enjoyed the dual timelines as well as how the stories intersected, a format Davis has mastered. Her hearty heroines kept me turning the pages quickly; I finished this one in just two days, in fact. I've read her entire backlist and I am sure I'll continue reading everything she publishes.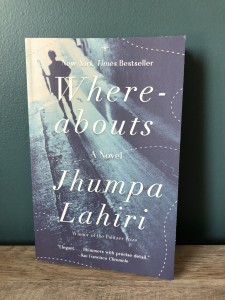 Whereabouts by Jhumpa Lahiri
I've heard Jhumpa Lahiri mentioned in the literary world for quite some time but had not yet read any of her works until this month. One book in and I feel compelled to read the rest! Her writing is sparse and precise; I get the feeling that each word is chosen with care, and I love it when a novel makes me thoughtfully consider and appreciate the craft of writing. I went between the audio and paper versions of this one and thoroughly enjoyed it in both formats.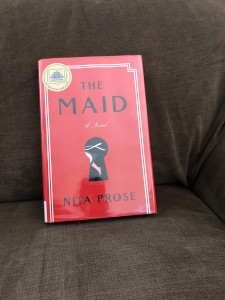 The Maid by Nita Prose
The Maid by Nita Prose – not to be confused with the also-popular Maid by Stephanie Land – is a mystery/thriller that I have seen everywhere since its release earlier this year. While this isn't necessarily my go-to genre, the premise of this one intrigued me enough to put it on hold at the library. What a ride! The story took a number of twists and turns along the way, and I found it compulsively page-turning. I also really liked many of the central characters, which makes such a difference when reading.
That's my April wrap-up! Have you read any of these books? What did you think? Share your thoughts – or your latest reads – below!
Christi Hegstad, PhD, PCC, is the Practical + Purposeful Coach for Achievers! Contact us to inquire about coaching possibilities to help you create a meaningful career and purposeful life.
---