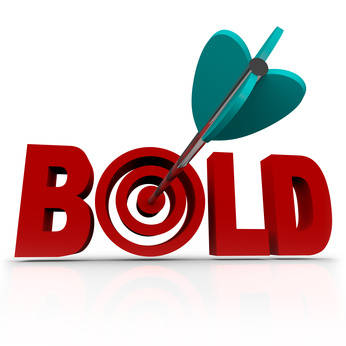 Some people love setting a big, bold goal and keeping it in front of themselves at all times. They post it on the wall, make it their phone screensaver, and write it on the front page of their journal. They feel inspired and empowered by the visual reminder.
Others feel completely overwhelmed by it.
I am both of these people, depending on the goal!
But let me share a trick I've learned when it comes to achieving challenging goals:
Set the goal, breathe it in, imagine achieving it – then put it away.
Turn your attention instead to the small, sometimes even teeny-tiny, steps that will get you where you're going.
Just like success itself, confidence is built one small win at a time.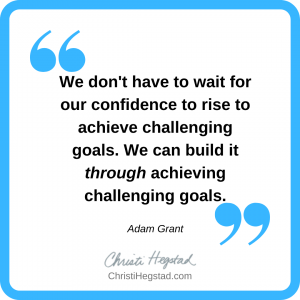 We are nearing the end of the first week of 2021's final quarter. Take a moment to ask yourself what you'd LOVE to celebrate at the end of the year.
Then break it into small, manageable pieces, and take it one small, confident step at a time.
At the end of the year, you can celebrate your achievements *and* your strengthened confidence!
What's one work or life area you are focusing on this quarter? Share below or on Instagram – I'd love to cheer you on!
Christi Hegstad, PhD, PCC, is the Practical + Purposeful Coach for Achievers!  Join our email community for coaching tips, book recommendations, tools, resources, and more!
---