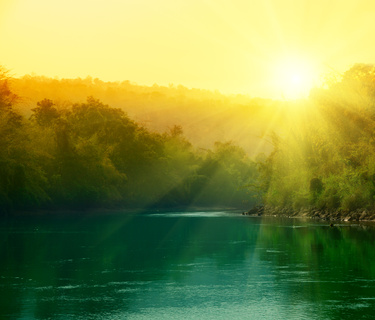 CLARITY KICKSTART: May 20, 2013
"Discovering a healthy passion gives you a new lease on life. All healthy passions will bring you one step closer to your purpose."
~ Katie Brazelton
Coaching Tip For The Week:
What are your passions?
Often my coaching clients come to me saying that's the big question. They've spent so much time working, raising families, and keeping up with the day-to-day that they've lost touch with their passions.
A big concern for many: "What if I don't have any passions?"
First, take a deep breath. You do have passions, and it's o.k. if you've lost sight of them. But let's start changing that.
This week, set aside an hour in your calendar, marking it as a mandatory appointment. Choose a new activity – something that always seems interesting – and engage in it for that hour. Paint a picture, attend a Toastmasters meeting, take a meditation class, participate in a gardening group, write a poem.
Caveat: Don't just watch a TV show or read a book about your passion. Actually engage in the activity.
Take note of what this ignites in you. Schedule this passion appointment weekly for the next 4-6 weeks, perhaps a different activity each week. Soon enough your passion will start to make itself known… and then an hour a week won't be near enough!
Dr. Christi Hegstad helps you successfully do what you love! As President of MAP Professional Development Inc., she coaches professionals to get unstuck and reach Bold Goals with clarity, confidence, and meaningful action. Learn more at www.meaning-and-purpose.com and follow Dr. Christi on Facebook and Twitter.
Want to receive your Clarity Kickstart in your in-box every Monday morning? Click here to sign up for free!
---