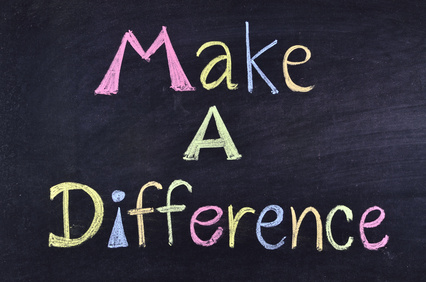 CLARITY KICKSTART: September 23, 2013
"Do all the good you can,
By all the means you can,
In all the ways you can,
In all the places you can,
At all the times you can,
To all the people you can,
As long as you ever can."
~ John Wesley
Coaching Tip For The Week:
You do good regularly, for sure: supporting charity, volunteering your time and talent, helping others. You let people know that they're important, and your actions make a difference.
This week, intentionally kick it up a notch. Conduct 3 random acts of kindness – the type where your recipient doesn't know you are the giver.
Give an anonymous gas gift card to someone who's struggling to make ends meet, pay for coffee for the person behind you in the drive-thru, leave an unsigned "Thank you for making this a great place to work" card on a coworker's desk.
It's been said that the greatest gift is doing something kind for someone who will never be able to repay you – perhaps because they don't know who you are. But you can bet they'll pay it forward, and your "doing good" will set off a positive ripple effect.
What's the best random act of kindness you've performed – or received? Share your thoughts below, on Facebook or via Twitter.
Only 2 seats left. Round up a friend and enroll for Spark today – last chance!
Dr. Christi Hegstad helps you successfully do what you love! As President of MAP Professional Development Inc., she coaches professionals to get unstuck and reach Bold Goals with clarity, confidence, and meaningful action. Learn more at www.meaning-and-purpose.com and follow Dr. Christi on Facebook and Twitter.
---