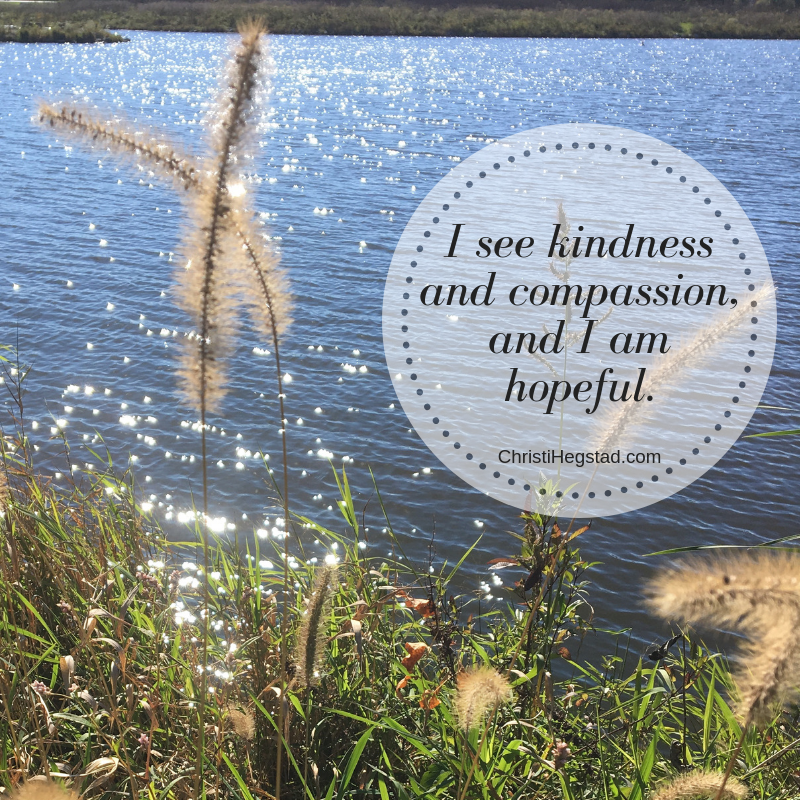 Hop on Facebook for any length of time and you'll quickly realize that every day is a holiday of some sort. Today we celebrate one of my favorites: World Kindness Day!
I spent part of the day feeling like a literary Santa Claus as I restocked some Little Free Libraries around town. How will you celebrate today? And how about tomorrow, and the day after that?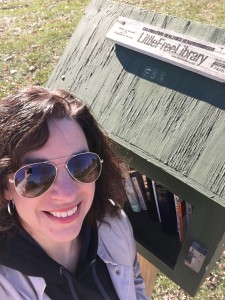 Below you'll find a few dozen ideas to get you started. Please add your ideas here or on Instagram – the more ideas we have to choose from, the better!
1. Drop off canned goods to your local food pantry.
2. Thank, specifically and sincerely, your cashier, barista, or service provider.
3. Send a pre-paid grocery card to someone who lost his job.
4. Hold the door open for the people behind you. Stand there an extra five minutes if needed.
5. Leave an appreciative comment on someone's uplifting social media post.
6. Return your grocery cart to the rack.
7. Leave May-Day-like baskets on your neighbors' front porches.
8. Bring an article of clothing to your closest Dress For Success (click here for our Des Moines affiliate). Tuck an extra $10 in the pocket if you can.
9. Send a 'thinking of you' text to a friend you haven't seen in a while.
10. Learn your family members' love languages and make an effort to practice them.
11. Leave a higher tip than usual.
12. Send an email to the boss of someone who gave you exemplary service.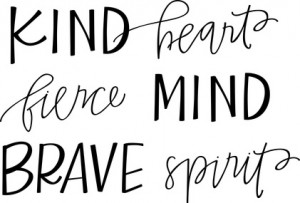 13. Go above and beyond for someone. Underpromise, overdeliver.
14. Handwrite a thank you card to someone not expecting it.
15. Compliment someone standing next to you in line.
16. Share books via Little Free Library or your regular library.
17. Donate personal items to a shelter for people recreating their lives after trauma. Consider bringing your donations in a beautiful gift bag.
18. Clip an article highlighting a local businessperson from your newspaper and send it to her with a 'great job' note.
19. Ask someone his best tip for something he does really well (cutting hair, leading others, parenting, looking on the bright side, photographing pets, choosing the perfect gift…).
20. Bring coffee, bagels, or an unexpected treat to your coworkers.
21. Make eye contact with, smile at, or send silent blessings to everyone you encounter today.
22. Leave change in a vending machine.
23. Choose a nonprofit and donate a bit of time, talent, or treasure.
24. Share someone's inspiring social media post, giving them credit and kudos.
25. Make someone feel like the most important person in the room.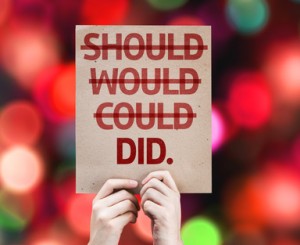 26. Thank someone in uniform (military, firefighter, nurse, first responder, police officer, pilot…).
27. Avoid gossip and negative chatter the entire day. Change the subject if it arises.
28. Pet some fluffy friends at your local animal shelter or pet store.
29. Add to an expired parking meter.
30. Write a letter to the editor / guest opinion to your local paper or business journal complimenting someone or shining a light on something positive.
31. Send an email to a teacher thanking them for pouring so much of themselves into our future: our youth.
32. Thank a child for her kindness, effort, or care.
33. Look online at current needs for a nearby shelter (often warm socks, winter gear, underclothes) and drop some off.
34. Tell someone you love him.
35. Forgive someone.
36. Forgive yourself.
37. Remind yourself how amazing, worthwhile, and valuable you are. You deserve kindness, too.
38. Make a list of kind ideas and share it.
Add your thoughts! Share this list! Do whatever you can to make today – and every day – overflowing with kindness.
---