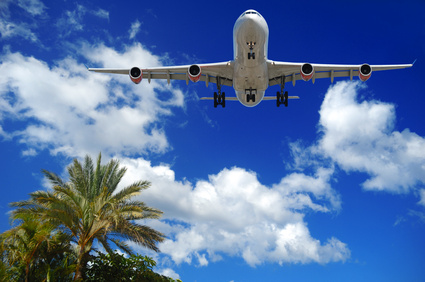 Imagine you're about to embark on a flight. The storms, gusty winds, and extensive delays have you feeling a bit on edge. So, to soothe your nerves, you peek into the cockpit where you expect to see calm pilots with their clear, orderly checklists.
Instead, you see sticky notes posted everywhere, manuals lying around, candy wrappers and disposable coffee cups thrown about – in a nutshell, a completely disordered environment.
Feel better about your flight?
Like it or not, our surroundings speak volumes about us. What image do you project? To ensure it is one of professionalism, ability, and success, start with these 3 tips:

1. Begin with a vision.
What is the overall purpose of your workspace? What atmosphere allows you to be productive, intentional, and focused? What feeling do you want to convey to your leaders, coworkers, or prospective clients? Get clear on what you want your space to "say" about you – and to you?

2. Scan from an outsider's perspective.
You might not even notice that overflowing bulletin board anymore, but its chaos may scream at a potential client. Walk through your workspace with the eye of an outsider, asking yourself, "What would a person who doesn't know me think about this?" Better yet, scan your office with an outsider and gain their critique firsthand!
3. Think functionally.
Look at where piles tend to form, what takes up the "prime real estate" of your desk, and so forth. Which of your tools need to be within arm's reach? What could be archived? Now that you know the purpose, image, and feeling of the space, start taking action to make that vision a reality.
If your workspace reminds you of Steve Pridgeon's statement, "A place for everything, and everything all over the place," now is the time to act. Spring-clean your office and see how it affects your clarity, focus, and peace of mind – not to mention your productivity and revenue!
How will you freshen up your success environment this spring? Please share your comments below.

Dr. Christi Hegstad helps you successfully do what you love! As President of MAP Professional Development Inc., she coaches business owners and leaders to get unstuck and reach Bold Goals with clarity, confidence, and meaningful action. Learn more at www.meaning-and-purpose.com and follow Dr. Christi on Facebook and Twitter.
---